For nearly a decade, Ragin' Cajuns® students, faculty, staff, alumni and fans "Wear Red" every Friday to show their support for the university no matter where they live or work. If you're shopping for Ragin' Cajuns® merchandise, be sure to look for a tag with a hologram that should be attached.

That tag is your assurance that a product has been made by a manufacturer who has permission to make items that carry the University's name and logos.

The University's name and logos are protected through trademarks and federal registrations. So manufacturers must obtain a license to make UL Lafayette products.

The University requires licensed manufacturers to place an Officially Licensed Collegiate Product hologram label on UL Lafayette products. Holograms, which are 3-D images, are intended to make it more difficult to sell unauthorized or "bootleg" products.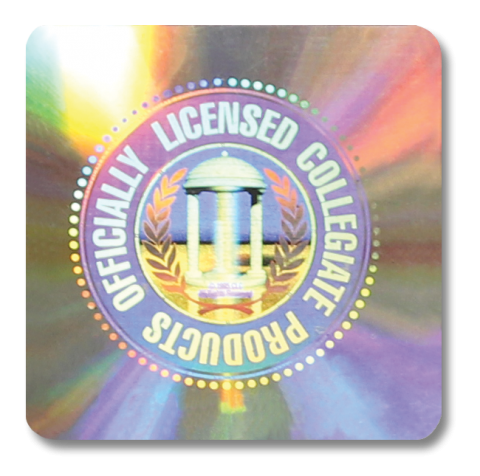 If an item is missing an OLCP tag, we recommend checking other merchandise in that store. If other items have OLCP hologram tags, the store probably only sells licensed merchandise.

UL Lafayette earns a small percentage of the cost of licensed merchandise. That revenue is reinvested in its licensing program and branding initiatives. It supports athletics, academics and research.
Thank you for your support.