We oversee the University's primary social media presence on Facebook, Twitter, YouTube, LinkedIn, and Pinterest, and provide guidance for colleges, departments, offices, and programs wishing to use social media.
If you are affiliated with the University and would like to request a social media account, please complete the social media start-up kit. We also offer guides to get your department up and running started on Facebook and Twitter.
Others may impersonate, but there's only one official University Facebook page, Twitter account, and YouTube channel. Listed below are links to all of our official accounts. If you come across an impersonator, let us know at communications@louisiana.edu.
Follow us on Snapchat! Open the Snapchat app on your phone, point the camera at the SnapCode below, and you will automatically start following, or you can search by username raginspirit.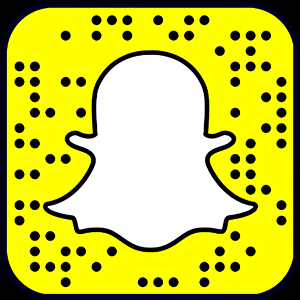 Join the conversation online by using these hashtags:
#GeauxCajuns
#RaginGrads
#ULgetinvolved
#ULwearRed
#myULLafayette
#Cajunsof2023
#RaginSpirit
#TeamUL
If you have a question regarding social media use and guidelines for UL Lafayette-related accounts, please contact socialmedia@louisiana.edu.